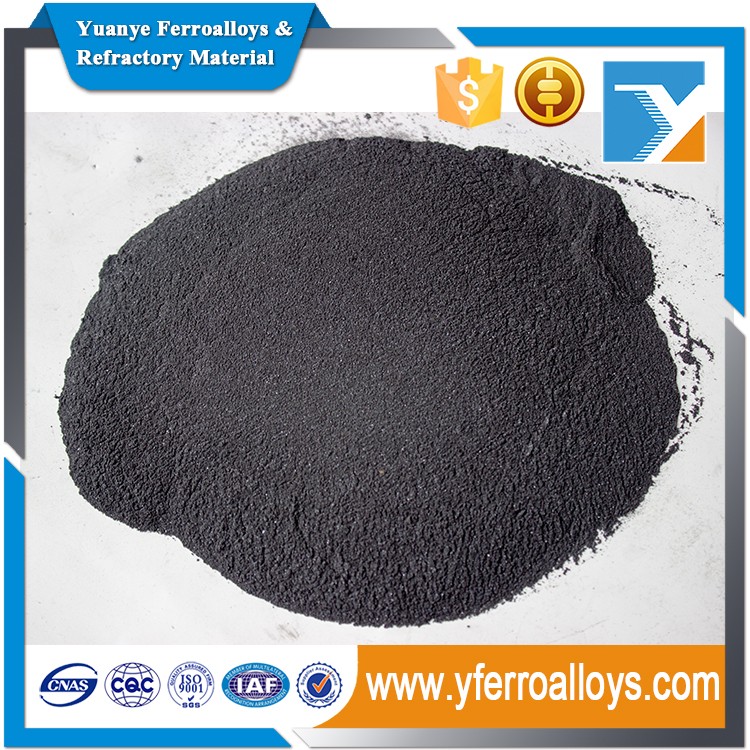 Silicon metal power is also called industrial silicon power, powder is silver gray or dark gray, with metallic luster.Its high melting point and heat resistant performance is good, high resistivity, high antioxidant effect, known as "industrial monosodium glutamate" basic raw materials is indispensable to a lot of high-tech industry.
1.Silicon metal is produced by the carbothermic reaction of silica in an electric arc furnace using carbon electrodes where the temperature in the main reaction zone of temperatures exceeds 1410ºC.
2.Silicon powder,it could be silver gray or dark gray with metallic luster. With the characteristic of high melting point, good heat resistance, high resistivity and high antioxidant effect.
3.Silicon metal is the basic raw material of refractiry industry,such as refractory castables,stopper rod. 4.Silicon metal consumption by aluminum manufacturers has grown accordingly.
Application:
1. It is a good substitute for ferro silicon in steel making which has advantage in reducing the making cost.
2.Used as additive in producing amorphous and shaped refractory products, greatly improve the strength and high-temperature behavior.
3.Used as castables binder of teeming ladle.
4.Demand for aluminum has grown steadily in recent years, reflecting increased economic activity in both the developed and developing world
5.Silicon metal powder is important to the electronic industry, as it is the base material used in the manufacture of high purity polycrystalline silicon. These products are used in the manufacture of semiconductors, microchips for computers and solar cells used to capture electrical energy from the sun.
Grade

Particle Size

Chemical Content (%)

Si

C

P

S

Al

H2O

≥

≤

Si65

0-3mm

0-5mm

65

3-8

0.02-0.1

0.05-0.2

5

2

Si60

60

3-8

0.02-0.1

0.05-0.2

5

2

Si55

55

3-8

0.02-0.1

0.05-0.2

5

2

Si50

50

3-8

0.02-0.1

0.05-0.2

5

2

Remark

Chemical content and particle size can be adjusted according to customer requirement