Food beverage machinery apple juice filling and sealing machine price
Complete juice bottling line is used for filling and packing juice/tea into pet bottle or glass bottle,the whole line can fill from 300ml-2000ml bottle size with same diameter. The packing type can be PET bottle/Glass bottle/Can. The juice filling machine also can filling water.
Juice filling machine use hot filling system(high temperature with 85-90 to fill) The capacity we can do is from 1000BPH -20000BPH based on 500ml,we can design the bottle layout as customer required,and supply turnkey factory layout.

apple juice filling and sealing machine
Raw Water Treatment System
-- All adopt food grade SUS304 material to manufacture,need customer supply raw water quality report
-- Includes Raw water tank/raw water pump/silica sand filter/active carbon filter/silica sand filter/inhibitor dosing unit/precision filter/RO or Hollow fiber filter/UV Sterilizer/Ozone sterilizer/Ozone tower/Storage water tank/Pipe and Valves

Automatic PET Bottle Blowing Machine
-- Used for blow pet prefroms to be empty bottle for filling.
-- We can make bottle mould as your bottle design(bottle layout)
-- Bottle blowing main machine/auto preform loader/high pressure and lower pressure air compressor/air tank/cooling dryer/air filter/bottle mould
-- It can be semi-automatic and full automatic

Automatic Juice Pre-Mixing System
-- Used for mixing juice powder with water/syrup and other additives.
-- All material will be food grade SUS304.
-- Includes blending tank/mixing tank/buffering tank/juice homogenizer/vacuum deaerator/UHT sterilizer/CIP system/pump/pipe and valves.

3 in 1 Automatic Juice Filling Machine
-- Rinser Filler Capper 3 functions in one unit (different capacity with different filler valves)
-- Includes empty bottle feeding air conveyor/rinser filler capper/auto cap loader/filled bottle out conveyor/PLC programe/Touch screen
-- With famous brand of electric configuration.

-- Hot filling system with 85-90 degree
Automatic Bottle PVC Label/Hot Glue Label/Adhesive Label Labeling Machine
-- Main for take labels on bottle /cap automatic.
-- The label material can be PVC Label/BOPP Hot Glue Label/Adhesive Label/Sticker Label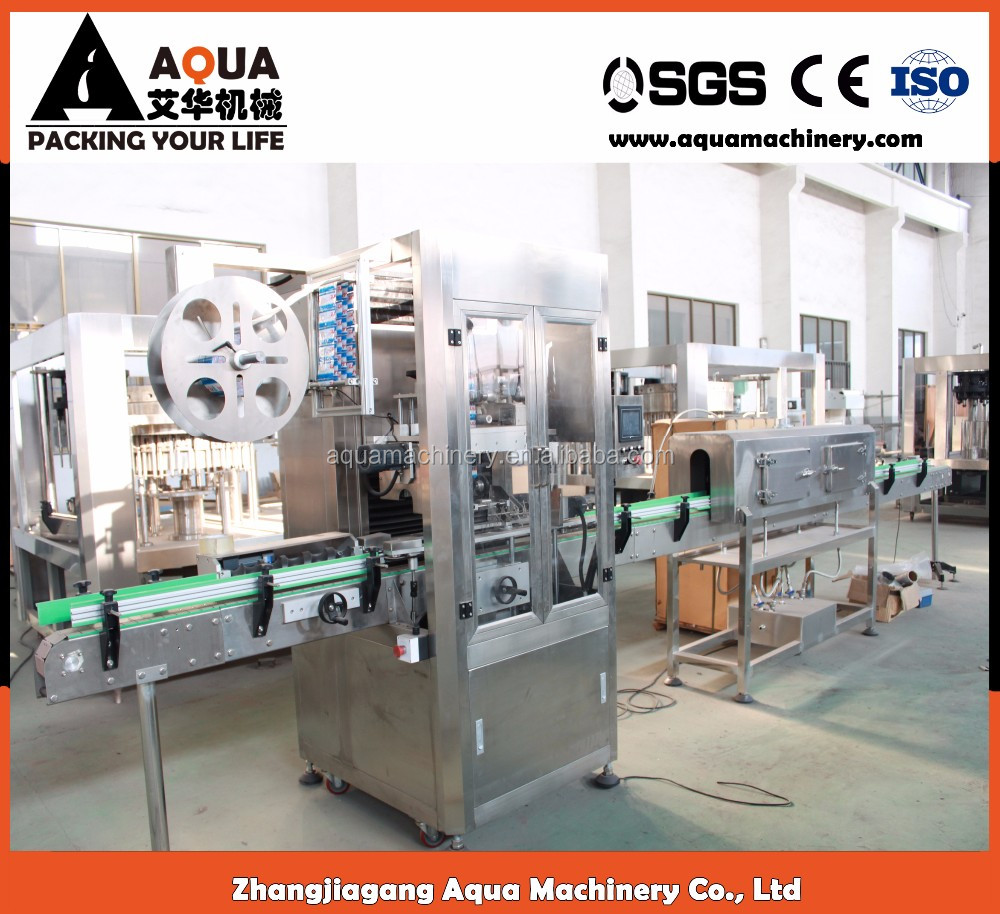 Automatic PE Film /Carton Box Shrink Wrapping Machine
-- Used for packing filled bottles by PE Film or Carton Box
-- The packing can be 3*4/4*6/2*3.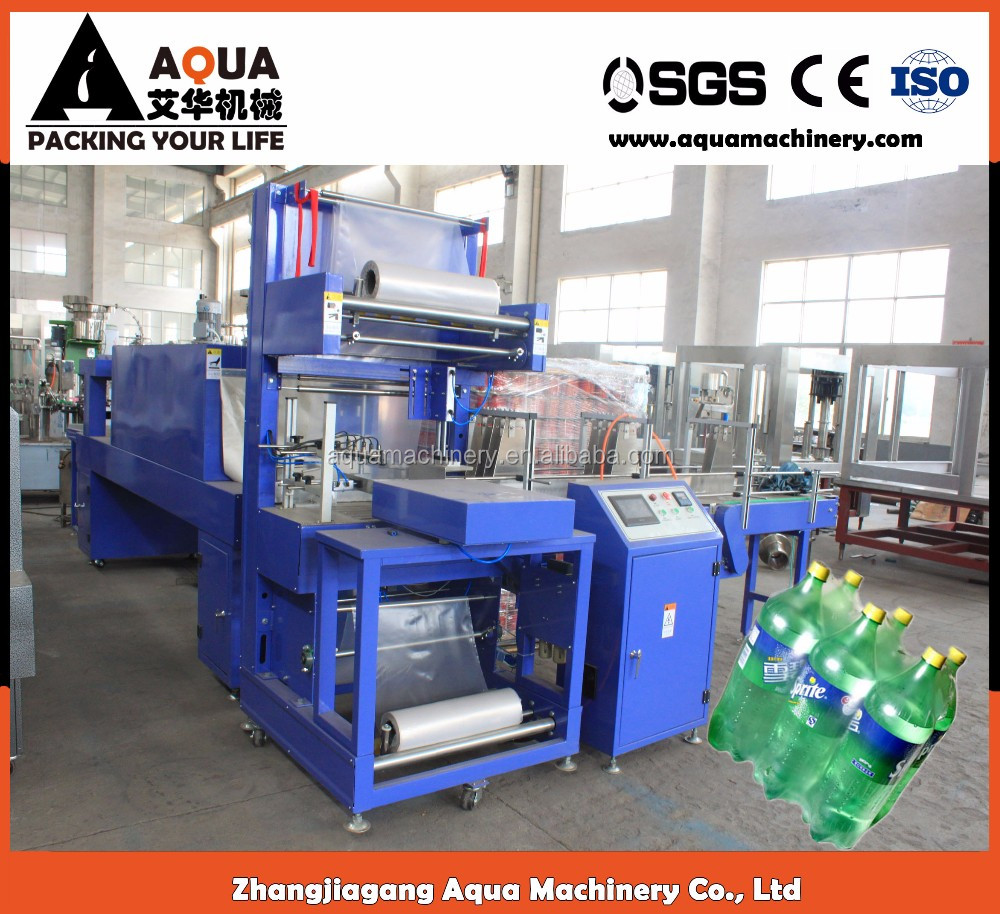 Buffer Conveyor
-- In case for bottles overturned due to high capacity,it needs buffer conveyor for connect whole line
-- The buffer conveyor is confirmed by customer's factory layout (L*W*H)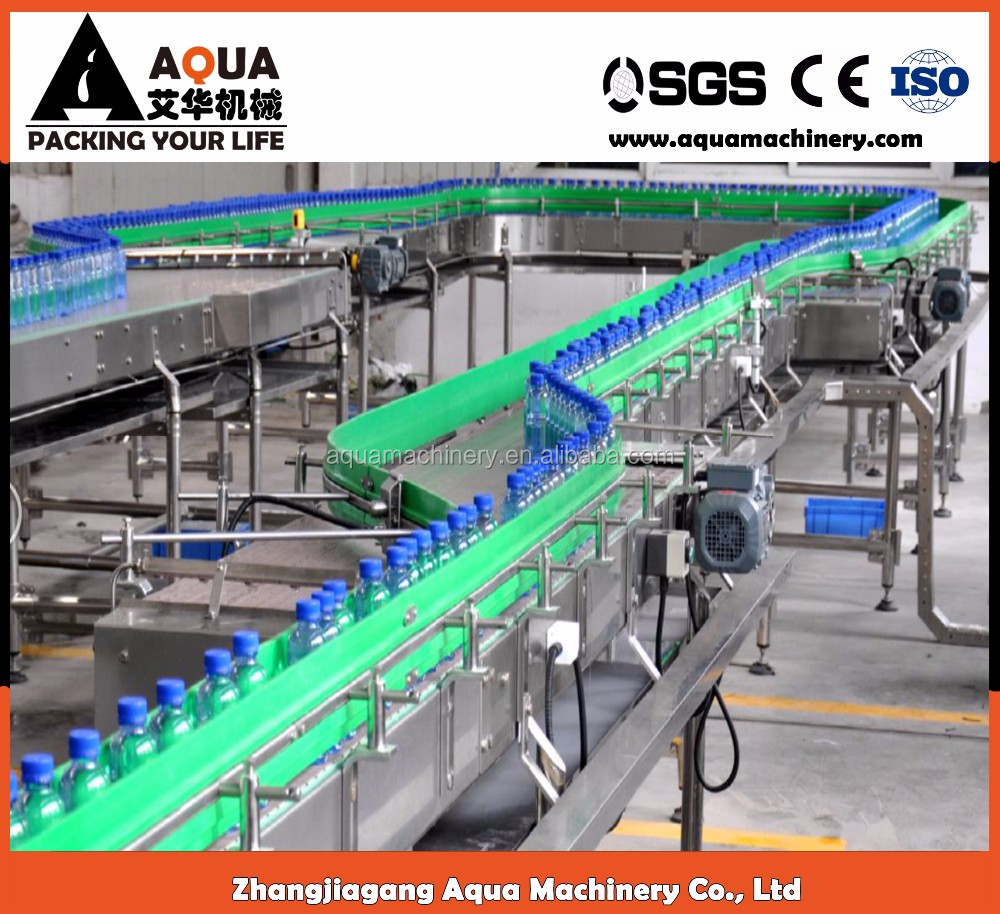 Parameters :

Model

CGFR8-8-3

CGFR12-12-5

CGFR18-18-6

CGFR24-24-8

CGFR32-32-10

CGFR40-40-10

Bottle Dates

Max Height:300mm Max Dia:110mm 28MM Cap Diameter 85-90 Degree Centigrade Filler


Rinser No

8

12

18

24

32

40

Filler No

8

12

18

24

32

40

Capper No

3

5

6

8

10

10

Capacity

2000b/h

4000b/h

6000b/h

8000b/h

12000b/h

15000b/h

Power (kw)

1.38

1.75

3.5

4.8

6

10.6

Overall size

2450*1800*1600

2650*1900*1600

2900*2100*1600

4100*2400*1600

4550*2650*1600

5450*3210*1600

you also can customize the size according to your requirement, here is only part of sample.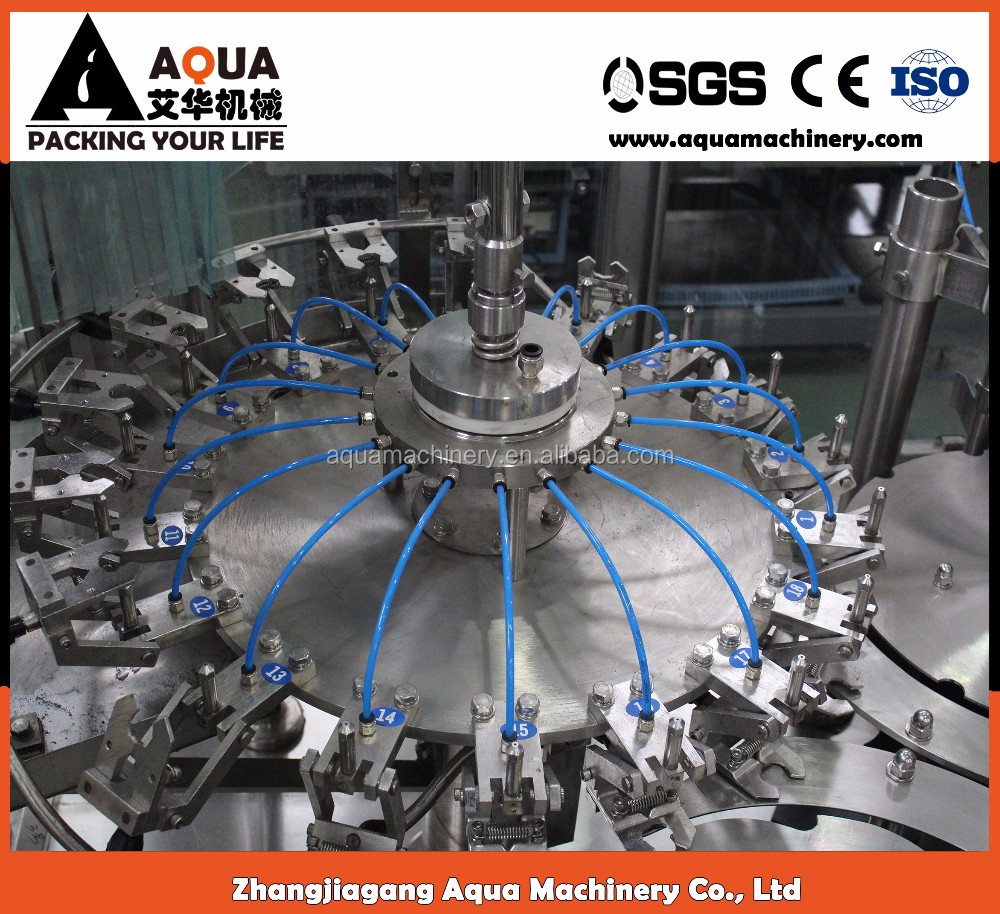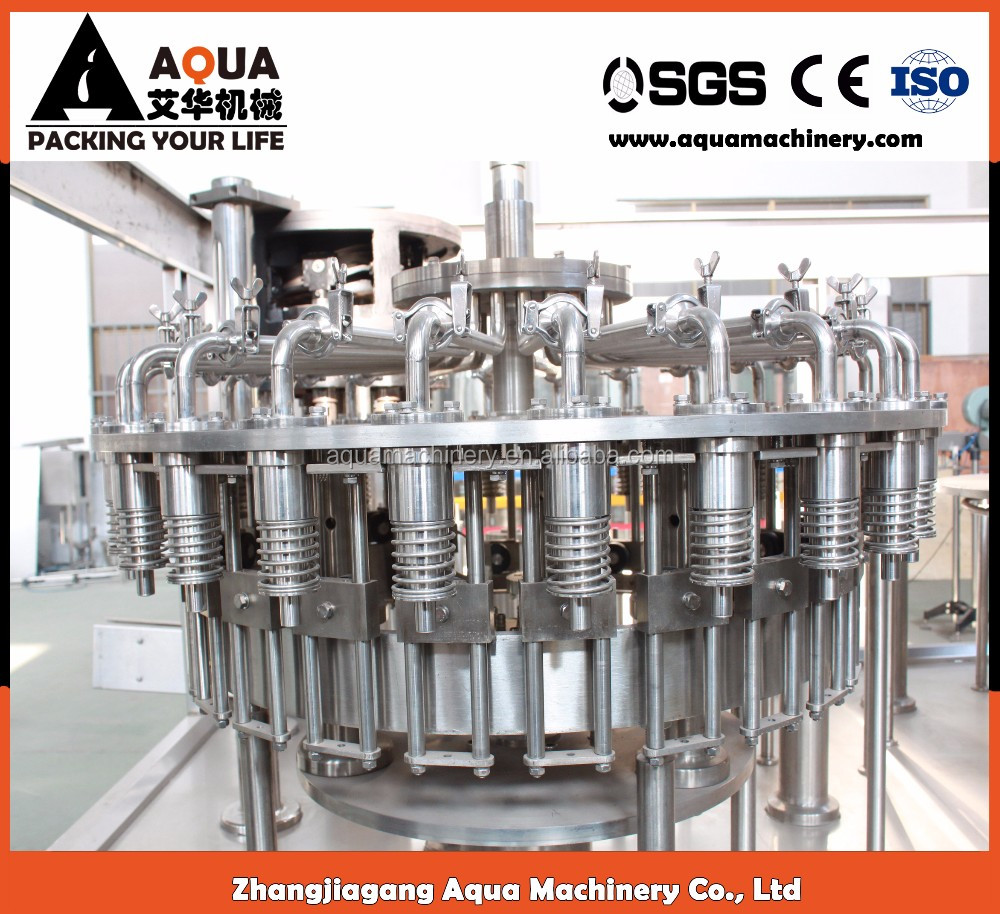 Untill now we have cooperated with over 100 customers by us or agency,it's still rising . By alibaba we didn't showed the detail amounts, because some orders we didn't export by alibaba,we exported by our own company.
With 4000M2 area workshop for production and processing customer's orders, each machine we will do our best for give you good impression. Now we have bringed more spare part machines,so each part we can do by ourself, it will save the cost for machine. And we have over 50 workers with over 2 years at least for working your machines,the skilled engineer with over 6 who will arrange for installation and update the technology.

Q:If we wanna consult your machines,what information we should supply for you ?
A: Pls inform us the filling capacity(how many bottles per hour),bottle size you use (300ml-2000ml pet bottle),filling mineral water or pure water? Need a full line or just filling machine?

Q:How many machines included in full line ?
A: The complete line includes: Water Treatment System- Automatci PET Bottle blowing machine- Automatic 3 in 1 water filling machine - Lamp inspection - bottle dryer - Automatic PVC shrink labeling machine - Automatic ink jet printer - Automatic PE Film Shrink wrapping Machine or Carton Packing Machine - Storage Room.

Q:If we juat wanna open a small scale for start,what capaity do you recommend?
A: If you're new for this business, we suggest you choose 2000BPH/3000-4000BPH for start.

Q:What else information we should supply for you
A: Raw water quality report -- We should check your raw water quality then can confirm which level waer treatment system you need?
Factory layout -- We should make machine layout as your factory layout, how to put machine and save space. Whether need extra buffer conveyor for line.
Bottle sample/caps -- After you placed an order,we will machine machines as your bottle sample and caps.

Q:What's the manufacture time commonly ?
A: Commonly the full line manufacture time below 8000bph is 35-40 working days after receive bottle sample
If with blowing machine the manfacture time will be 45-50 working days over 8000bph.