Product Description
Embossed snake skin synthetic leather for textile leather products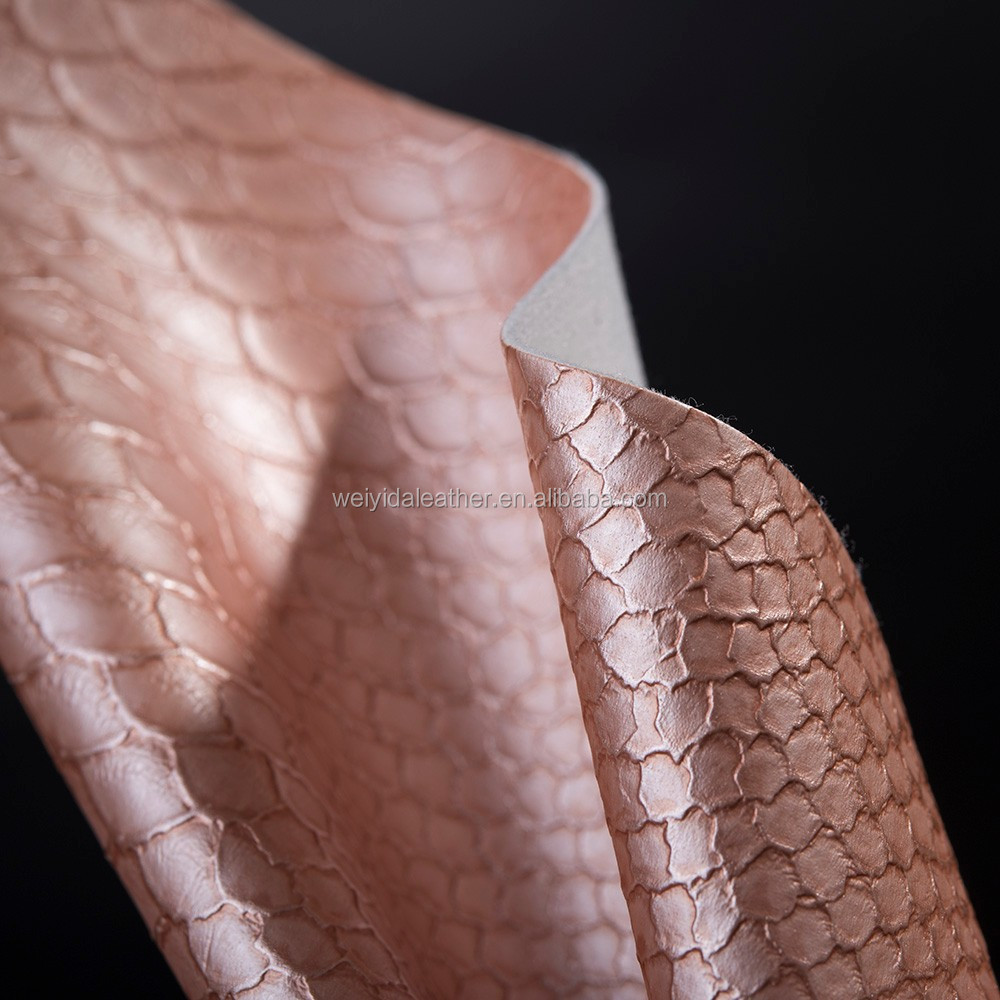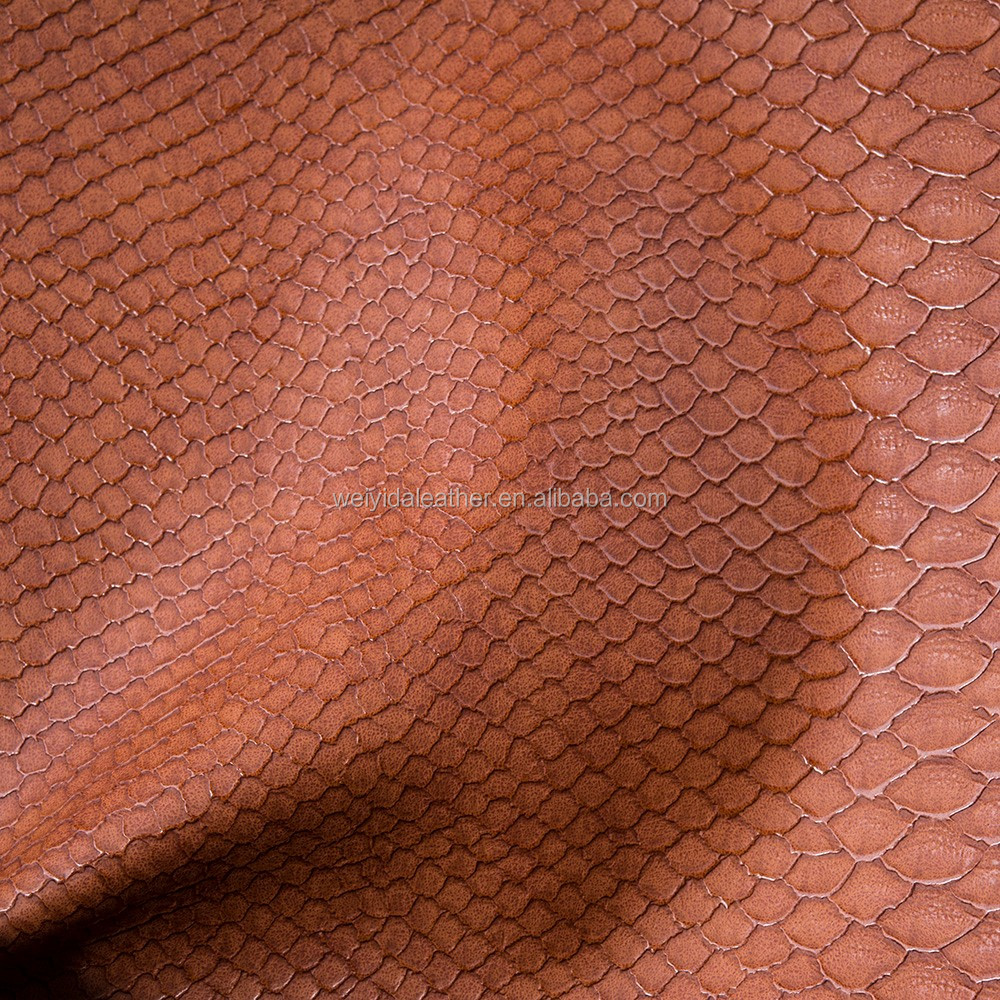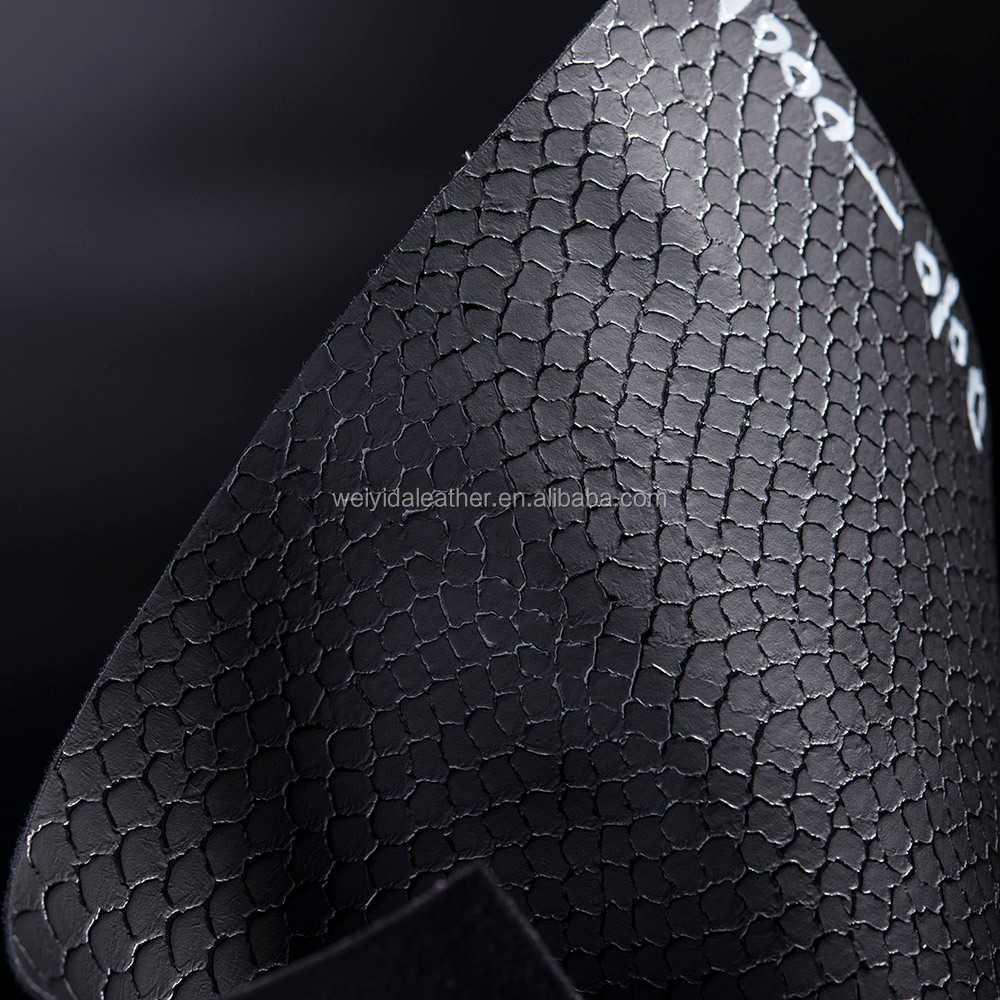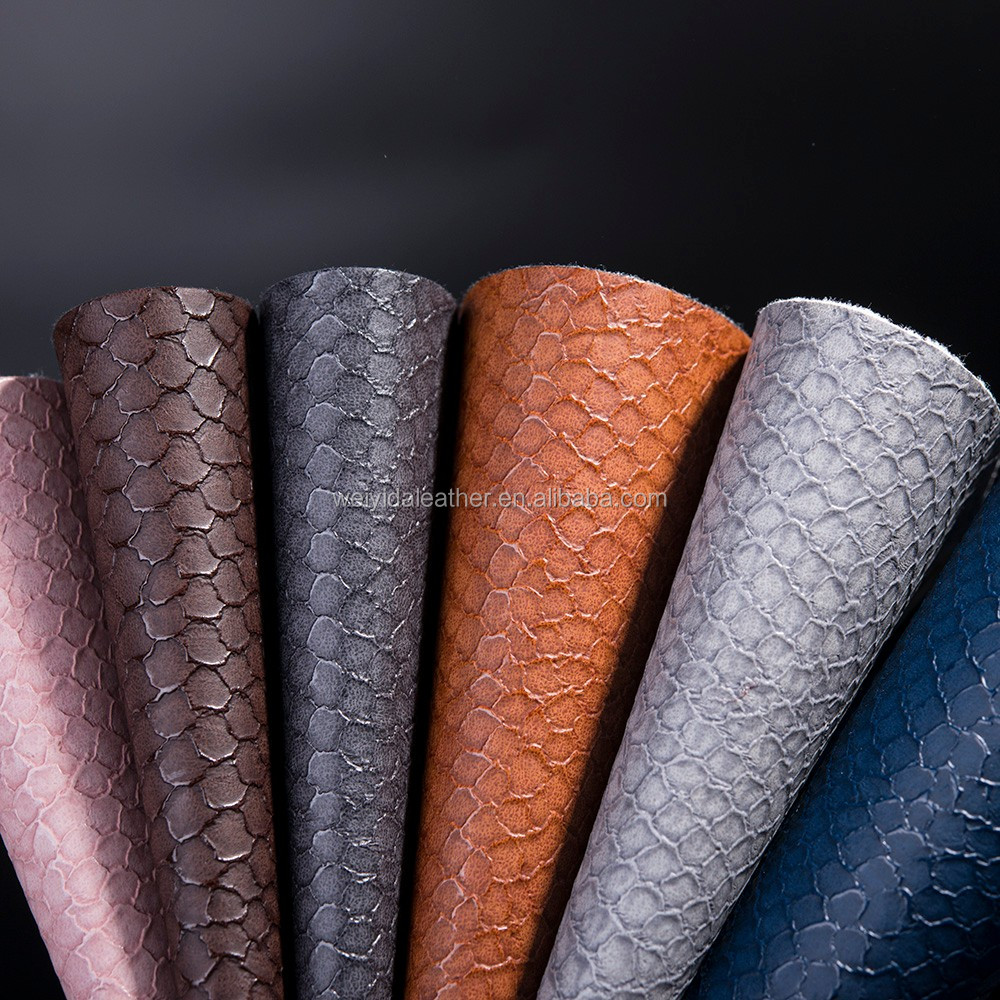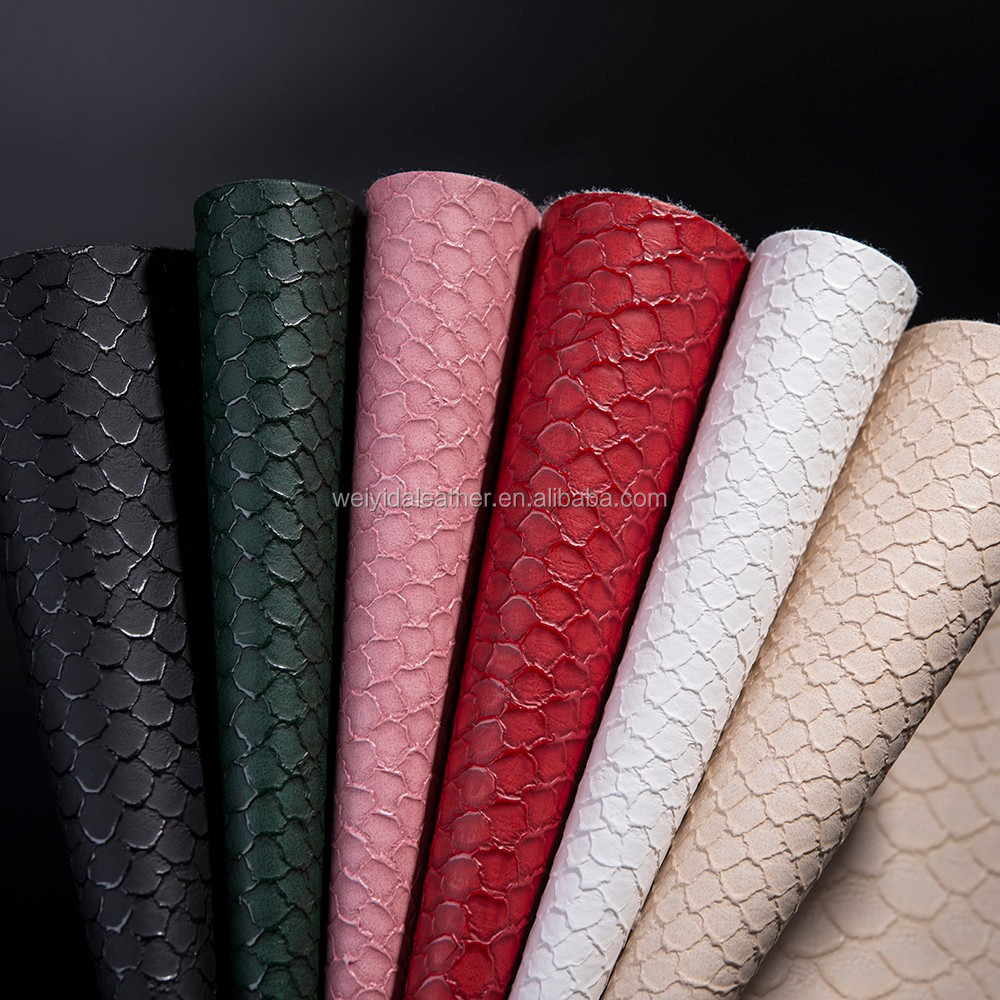 Product
Name

Embossed snake skin synthetic leather for textile leather products

Product
Category

PU

Specification

Size(mm):1.25±0.05

Product
Code

D010

Application
Scope

Bag

Width:52"

Main Ingredients

PU:

MOQ

Please consult customer service center

T:

E P

AZO(PPM)

PA(PPM)

PB (PPM)

Surface:

Cd (PPM)

Total:

DEHP (PPM)

Product
Details

Peel
strength

Warp:2.0kgf/3cm

tear
strength

Warp:/1.0 kgf/3cm

weft:1.8 kgf/3cm

weft:/2.4 kgf/3cm

Flex resistant 23℃

20000 Times Testing

Flex resistant
-18℃

10000 Times Testing

Wear Resistance

Cs-10 grinding wheel, the weight of the 750g to turn 1200 turn not broken

Notice

There is a certain color difference between batches, it is recommended not to use different batches of the same product, it is recommended not to use sulfur or poor quality of the glue, especially metal color will produce chemical reaction, so that the surface color or peeling, after the glue must be kept dry, so as to avoid the water residue in the leather produce hydrolysis reaction. Before mass production, please do a good test.
Packaging & Shipping
35m/roll, or as per your request
over 0.08mm translucent polybag packaging.
Sticker marks and sample on the two sides of roll
Our Services
*We will reply you within 12 hours after receive your enquiry.
* We will provide professional consultation and advise on choosing most suitablle
synthetic leather for you products and how to purchase quality synthetic leather with best price.
* We would like to help you if you wanna process the raw leather in China
* Quality: Pro-environment without DMF,and fadeless, it is in line with Reach and ROHS
Standard and meet the European latest environment requirement.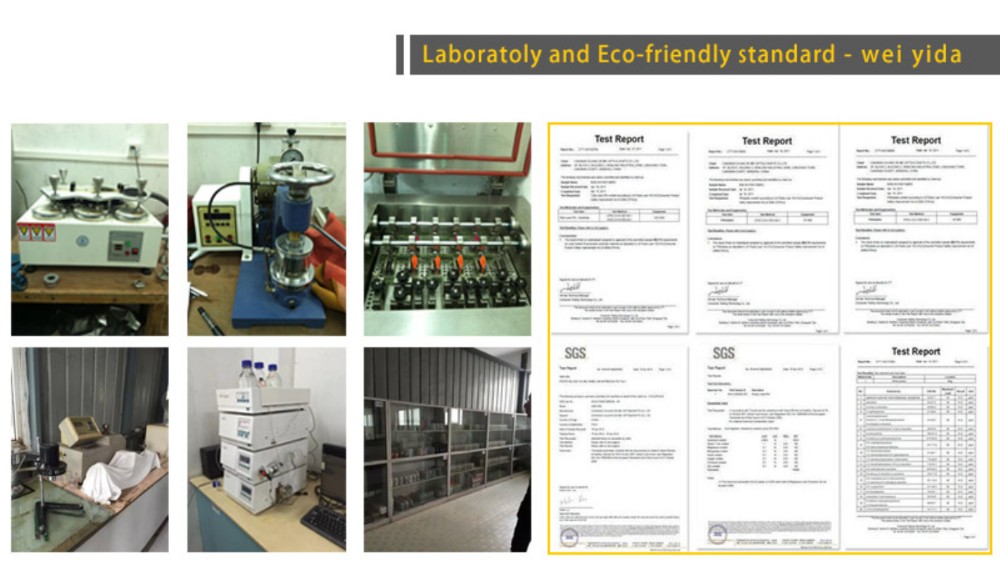 Providing innovative and excellent products,programs and services,comprehensive
assistance to customers,enterprise and employees to achieve a successful experience.
Company Information
*Founded in 1987 years
*Focus on leather ,Pu and Pvc leather
*Excellent quality and creative ability
*Full implementation ISO9000
*Widely used in Russia,USA,Eropean,Korea,Japan and North American.
*Our cooperation such as H&M,Zara, Mongo,Monalisa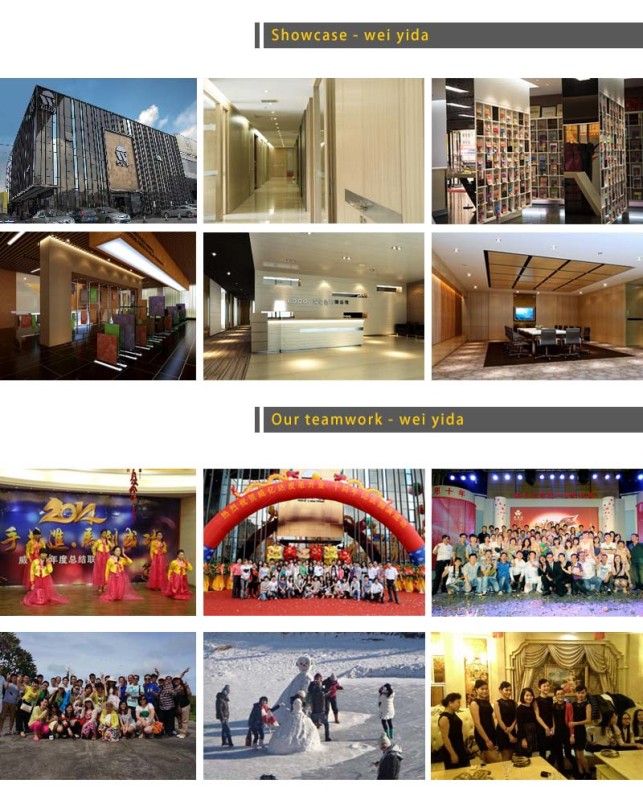 *We have the professional factory which use the advanced machine and mature technology.
*We control the quality strictly in each process.
*We have the professional inspection team to inspect the goods in each order.
FAQ
If you are in the market of PU Leather,
please do not hesitate to contact us,
How we to cooperation?