Best selling health medical products With face mask manufactory
Compressor Nebulizer Machine adopts durable oil-free piston and heavy-duty motor which can provide reliable & continuous operation. It can generate a strong stream of air that travels through clear tube to the nebulizer. When air enters the nebulizer, it will convert the prescribed medicine liquid into tiny aerosol mist for easy inhalation.
Compressor Nebulizer has been proved to be the most effective way for treatment of respiratory diseases and disorders. It is a unique device that can be used for the medical treatment nearly all the pharmaceutical substance, even hormonals and antibiotics.
Compressor Nebulizer with oil-free piston motor, no routine maintenance.The transformation of the pharmaceutical substance into the aerosol is happening due to the air pressure.
Company Information
Zhongshan GKA medical Co., Ltd. is a professional compressor aerosol therapy nebulizer innovation, design, development and OEM / ODM supplier, and now we specialize in DC portable compressor piston nebulizer and AC compact nebulizer manufactures with more than 10 years experience.
And we have the medical device business and manufacturing licenses issued by our country authorities and have all CE certificate and ISO13485, ISO9001 for you reference.
Production Features
Home Care Nebulizer machine aerosol therapy system has been developed to produce a efficient and economically priced nebulizer to meet the needs of patients requiring intermittent home therapy.
It was comprised of a low maintenance piston compressor and a efficient nebulizer to deliver medication directly and efficiently into the lungs. the compressor is housed in a robust casing constructed of shock resistant ABS plastic.
Production Function
Specifications
Weight
1.55KG (3.5lbs)
Size
(D) 100 x 195 x 185 mm
Electrical Ratings/Power

230VAC-50Hz (for model 93600), 115VAC-60 Hz (for model 92505)

Nebulization Capacity
6 ml max
Particle size
MMAD (80%) < 5 microns
Treatment Time
5-7 minutes
Neb-rate
0.2 ml / min
Noise level
58 dBA
Maximum Pressure
33 PSI
Maximum Flow Rate
8 LPM
Operating Flow Rate
4 L / min @ 16psi operating pressure
Mode of operation
Itermittent use 30 min. ON / 30 min. OFF
Operating conditions
Temperature
Min 10 °C to Max 40 °C (Min 5 0 °F to Max 104 °F)
Air humidity
10% to 95% RH
Atmospheric Pressure
700 -- 1060 hPa
Storage / Transport Conditons
Temperature
Min -25 °C to Max 70 °C (Min -13 °F to Max 158 °F)
Air humidity
10% to 95% RH
Altitude
From 0 to 2000 meter above sea level
Atmospheric Pressure
700 -- 1060 hPa
Porduction more photo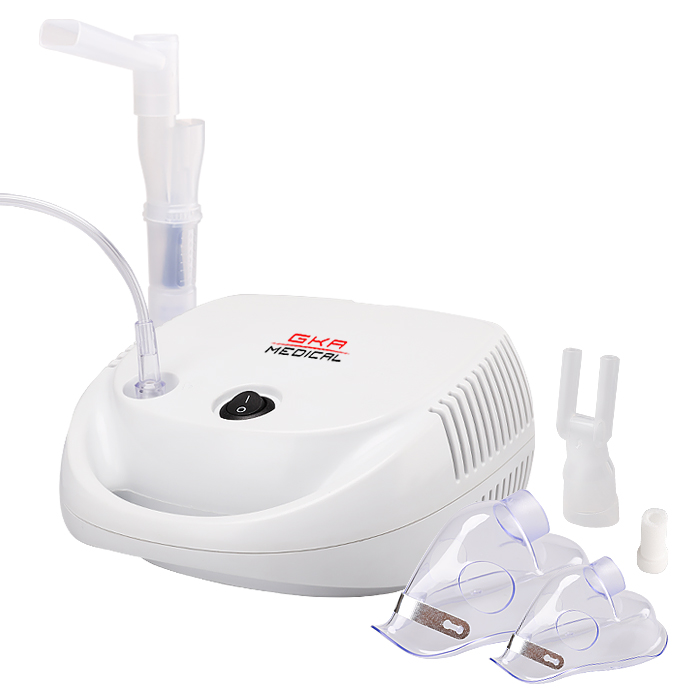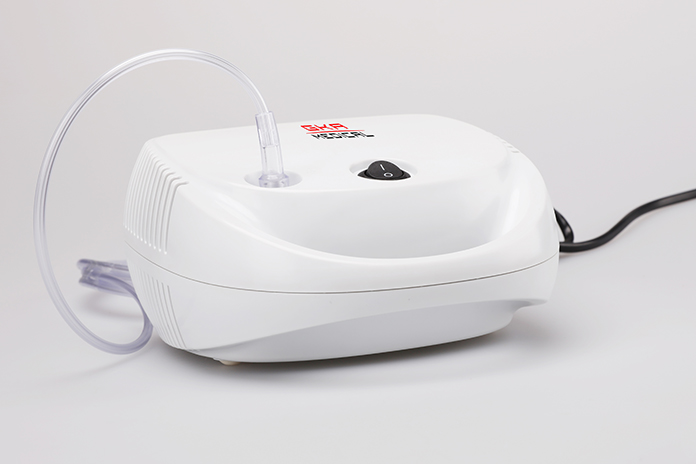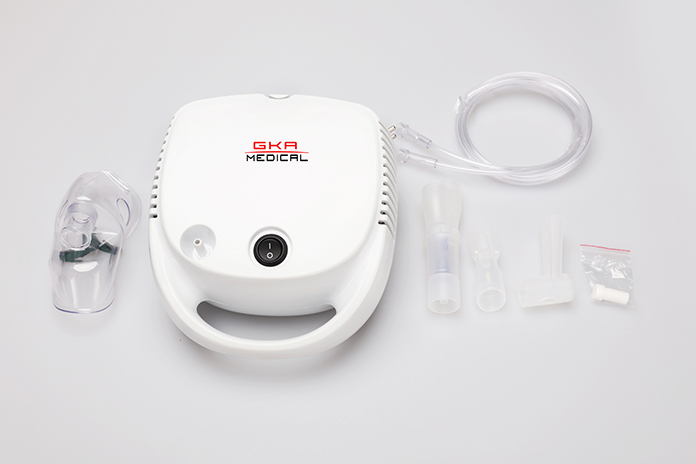 Our Services
24 hours online service
- Enquiry will be replied in 2 hours.
- Offer the best price for you.
- The latest and most benifical medical supplies.
- A well-trained staff of experienced specialists
- We cherish our repution as our lives.
FAQ
Q1: Are you factory? Can I have a sample first ?
A1:Yes, we are factory. Sure!Sample are available and free with certain QTY,if not,we'll charge accordingly.
Q2:What is your MOQ?
A2: Usually, it is 5000 pieces, but if we have other orders together, can help you with small QTY also.
Q3: what is payments terms available?
A3: T/T and 100% L/C at sight
Q4: We have design,can you produce?
A4: Yes,welcome! Customize package and OEM printing are available.
Q5:What is delivery time?
A5:Usually 25-35 days.